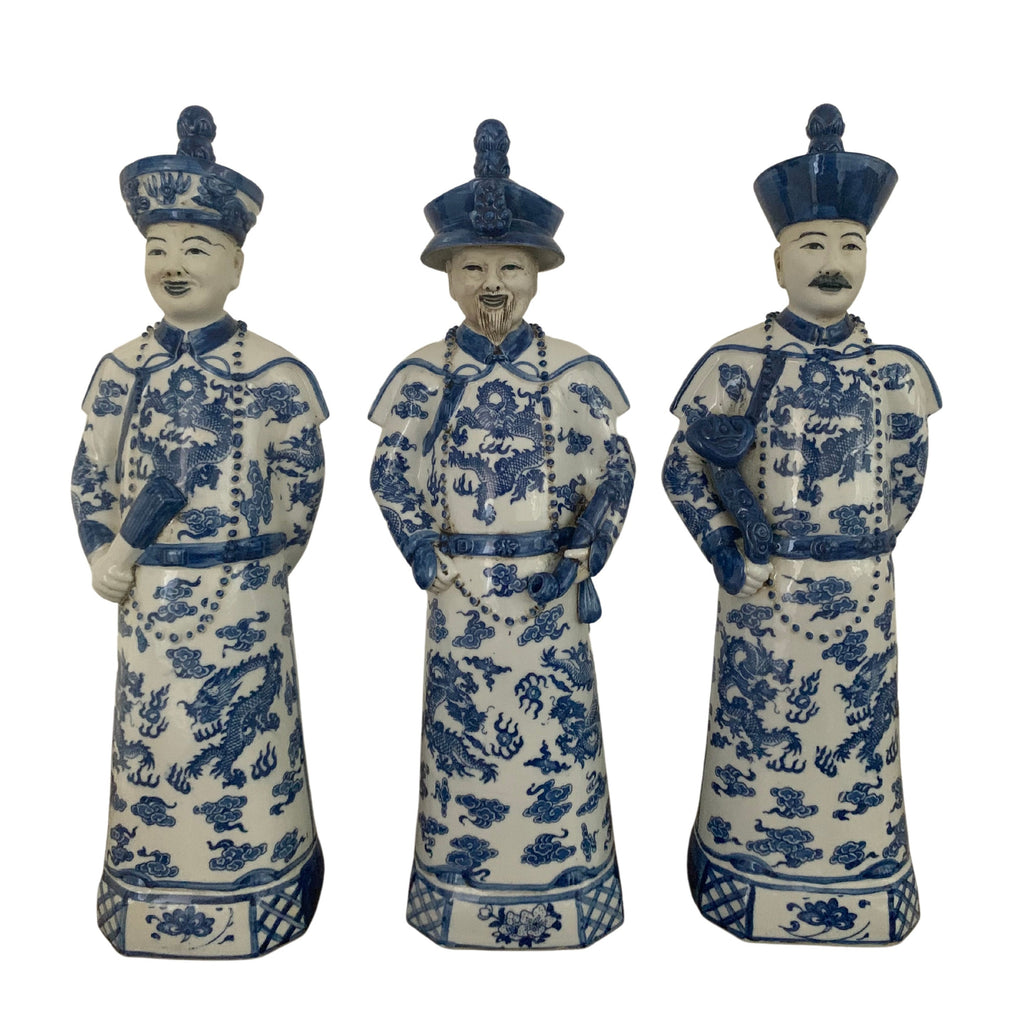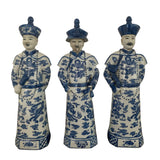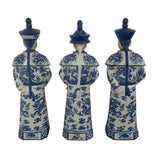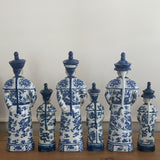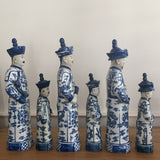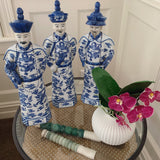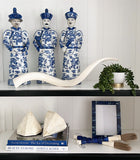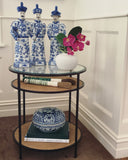 Large Blue and White Ceramic Chinese Emperors (SET OF THREE)
$219.00
Add a touch of regal to your home with our tall blue and white ceramic standing Chinese Emperors.
Sold as a set of 3.
Hand Painted.
The figures have an aged finish.  This is not a fault, but rather the look of an old piece of china.
Also available in a smaller size (30cm H).
Dimensions:  Approx 45cm H x 15cm W (Base 11cm W)