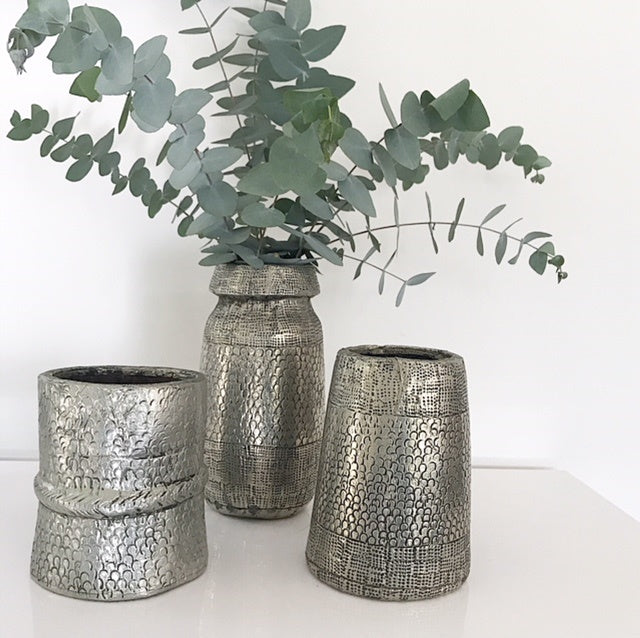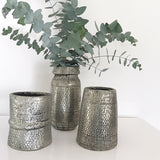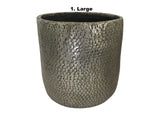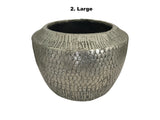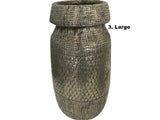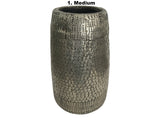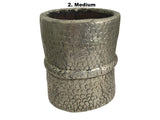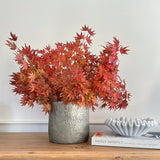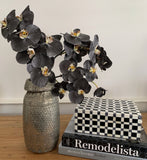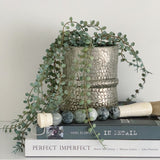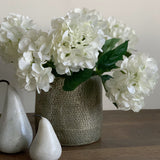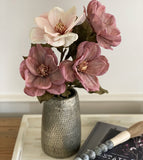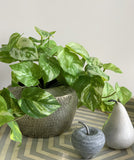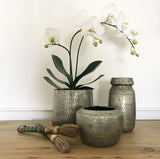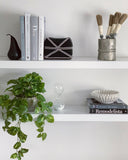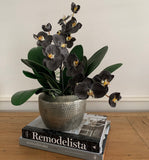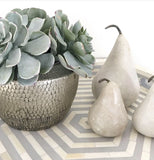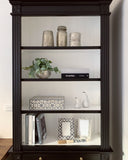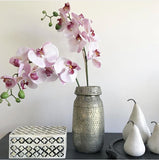 Hand Hammered German Silver (White Metal) Vintage Pots
$49.00 $84.00
or make 4 interest-free payments of $12.25 AUD fortnightly with
More info
Stunning Vintage Hand Hammered German Silver Pots (circa 1930).
Each one is different and so very unique.  
Wipe clean with a dry cloth.Do not immerse in water. Use glass vessel inside if filling with water. Not for food storage, decorative only.
Dimensions:  They range from 14 to 24cm H x 9 to 19cm W
No two pots are the same.  When you order choose the option you are wanting to purchase (ie:  Large 1,  Medium 2 etc).
Some small imperfections in the finish and colour variations may be evident with this product, these are not considered faults, but rather the nature of a natural vintage product.